Rent an Atypical accommodation on the island of Ré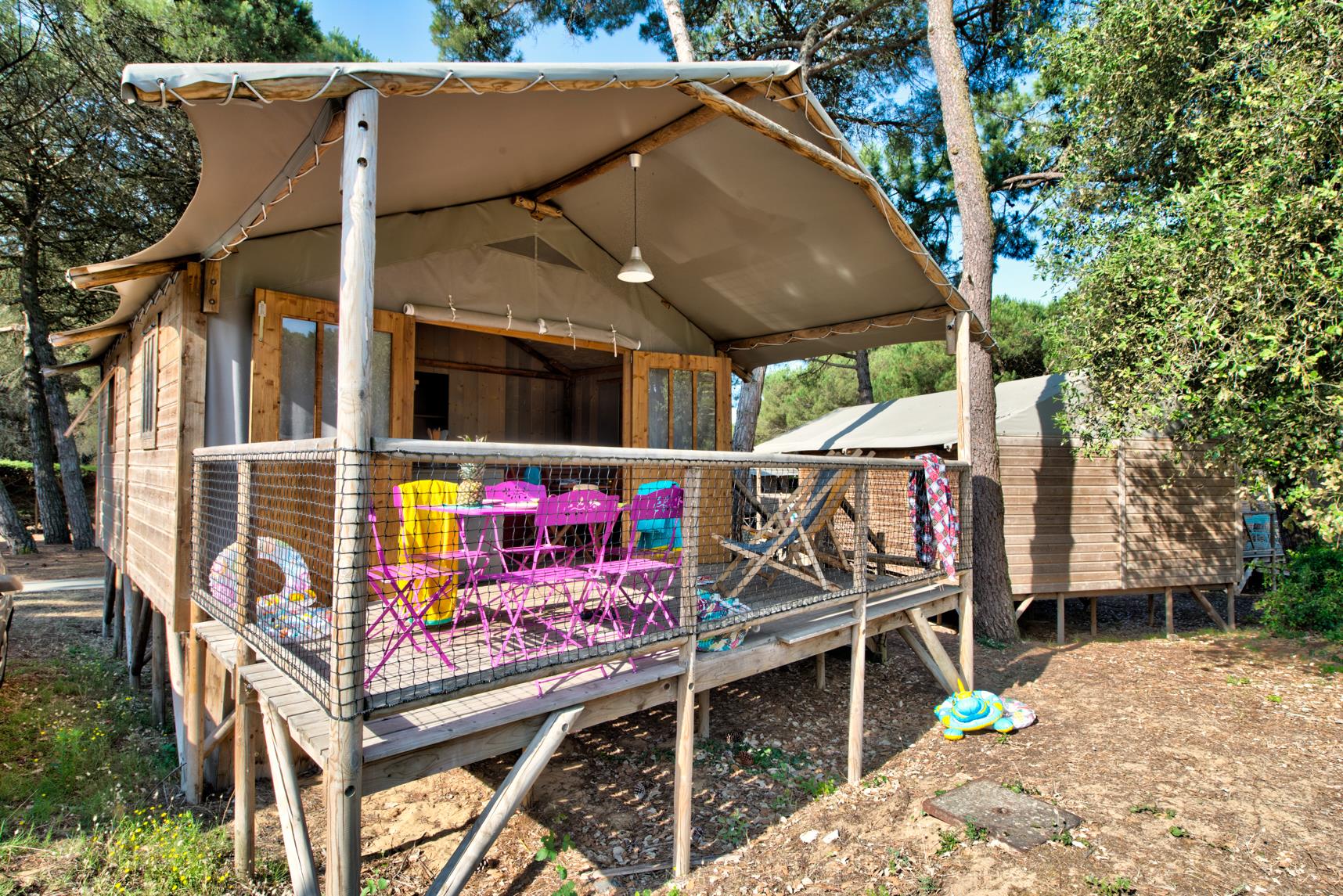 Cabin Lodge Wood Comfort 38m² – 2 bedrooms – sheltered terrace 8m² + TV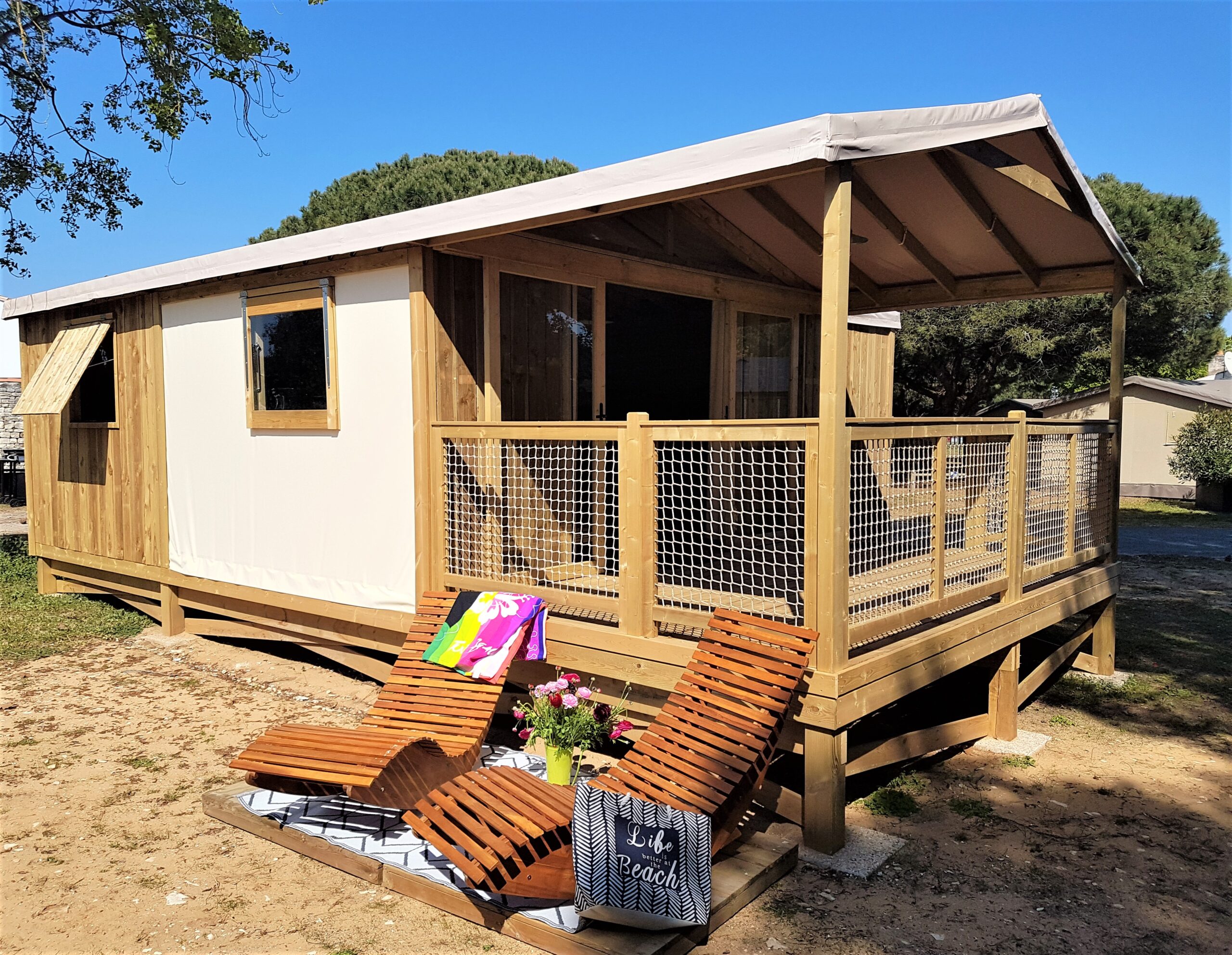 Cosyflower Premium 38m² – 2 bedrooms + TV + sheets + towels + 11m² semi-covered terrace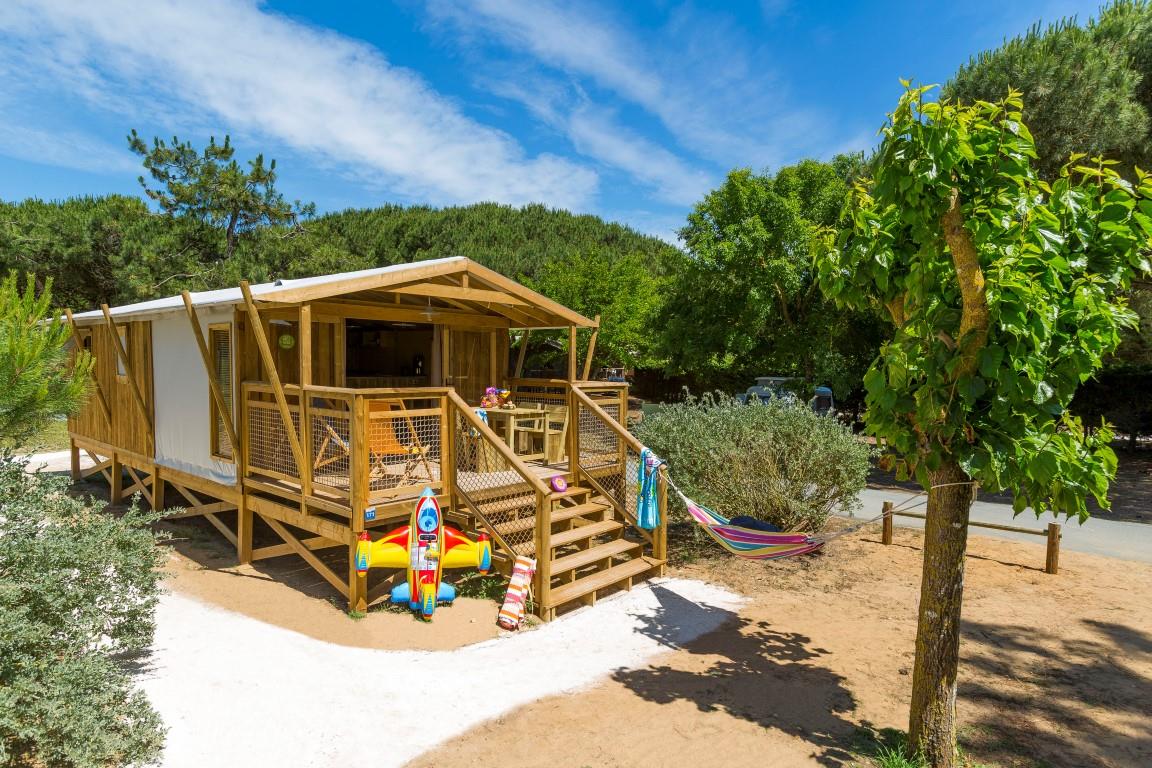 Sweetflower Premium 43m² – 2 bedrooms – TV + sheets + towels + Half-covered terrace 11m²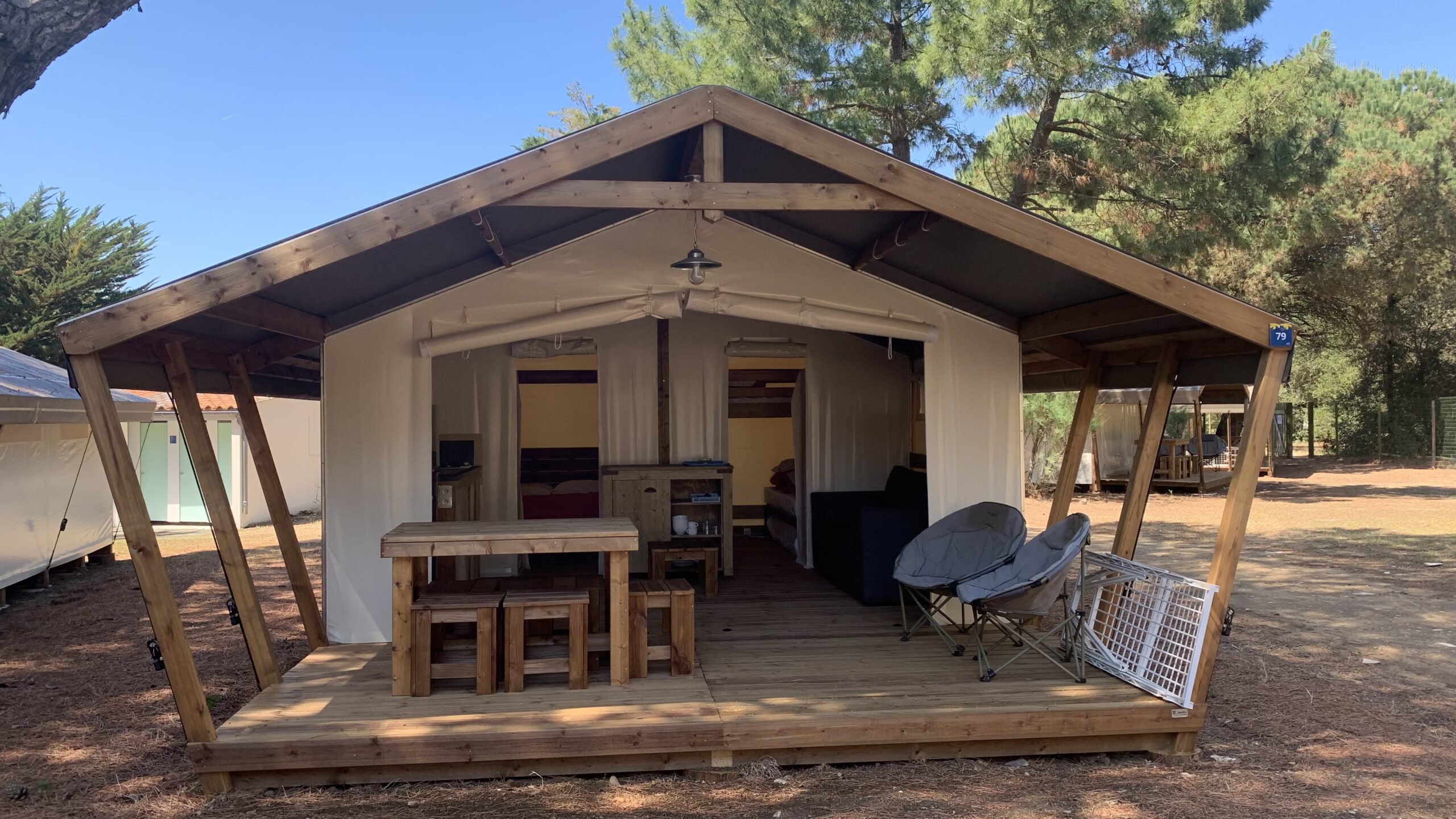 Freeflower Standard 37m² with 2 bedrooms – without toilet blocks – terrace 8m²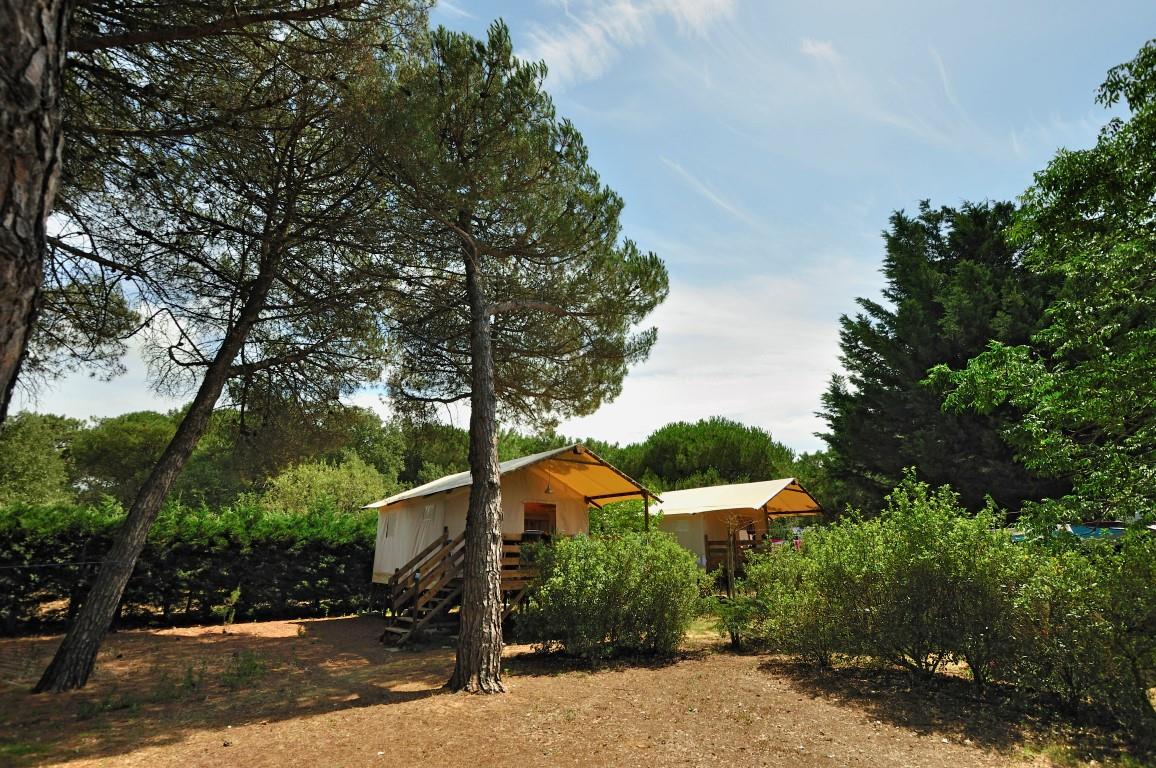 Canvas lodge on pile Standard 34m² – 2 bedrooms – terrace 10m²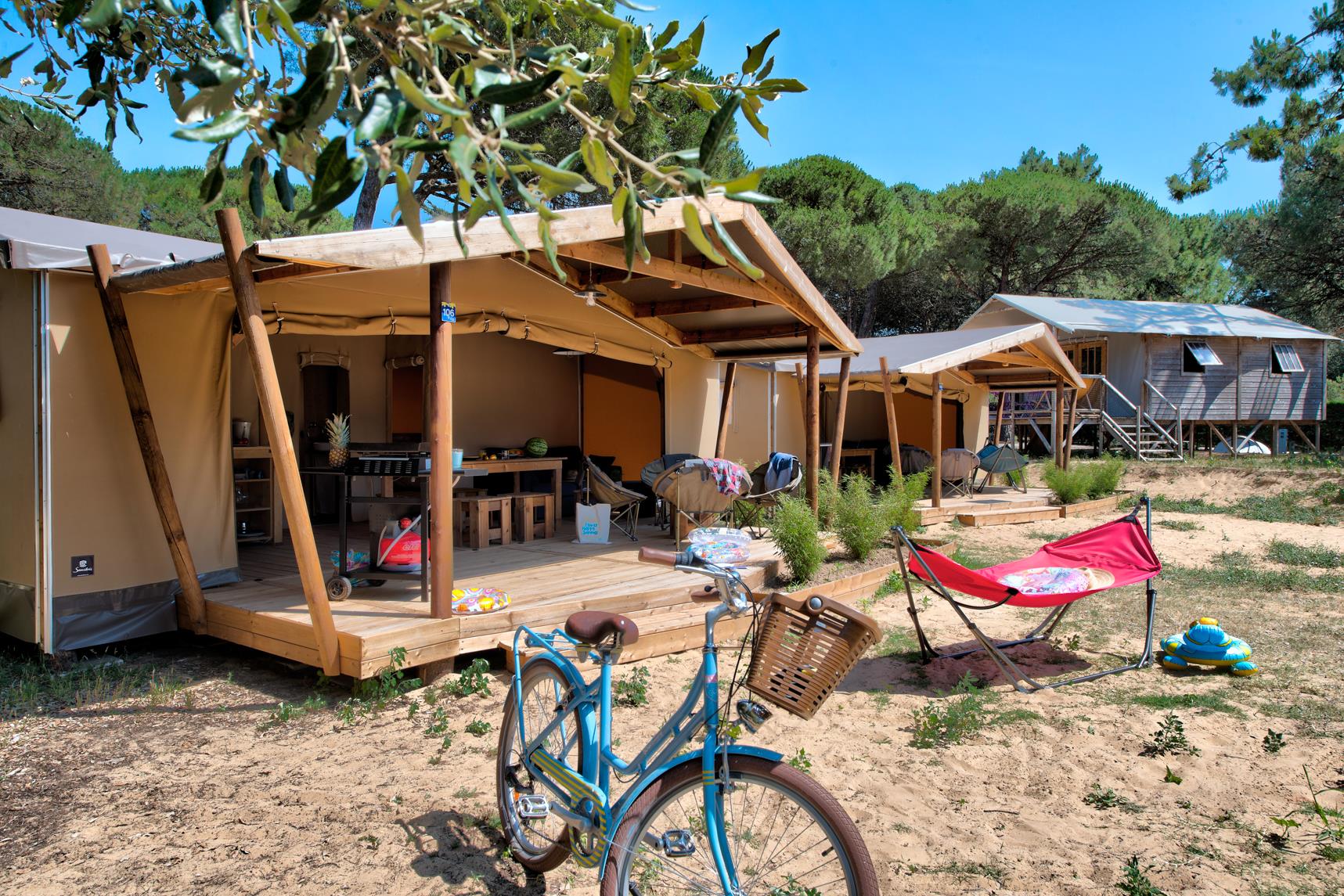 Cabin Cotton Comfort 35 m² – 2 bedrooms – terrace 11m² + TV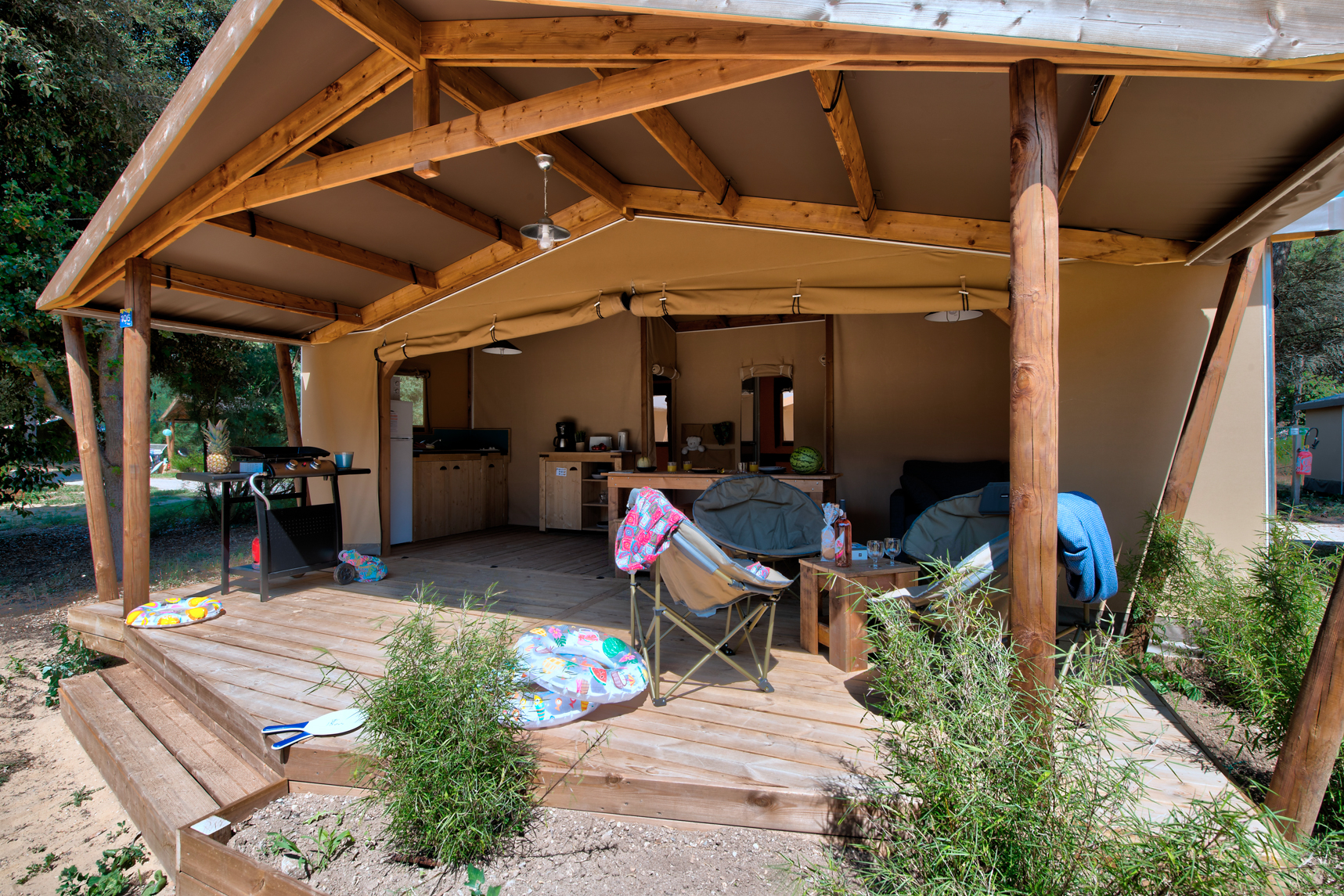 Cotton Cabin Comfort 35m² – 3 bedrooms – terrace 11m² + TV
Our range of glamping rentals on the Ile de Ré
Enjoy a glamping campsite with wooded and canvas accommodations, without any mobile homes for rent. Live an original and comfortable experience in our campsite with rental accommodations on the Ile de Ré.
A word from Camille Virgino, campsite manager

To make your vacations even more exotic, we have chosen to offer you atypical accommodations.
Discover our canvas, stilt or wooden cabins that will seduce you with their glamping spirit.
Rental of canvas accommodation in La Flotte-en-Ré
Offer yourself an atypical stay for your family vacations in campsite on the Ile de Ré. Thanks to our large walk-in tents Freeflower or our canvas cabins on stilts, live a glamping vacation in the middle of nature at a low price by taking advantage of our promotional offers from 239€ per week in low season. Or prefer the optimal comfort of our recent Cotton cabins with ground level television.
Choose our roofed accommodations for an atypical stay in La Flotte-en-Ré and enjoy a huge living room both inside and outside without forgetting its covered terrace ideal for an outdoor vacation.
Our cabins on stilts in Charente-Maritime
In the shade of the many pine trees of our 4 star campsite with swimming pool, stay in our wooded cabins on stilts with television of the comfort and premium ranges for a privileged vacation. Starting at 259€ per week in low season for 2, take advantage of low prices for your future vacations on the Ile de Ré in a natural and exotic setting.
Opt for a chalet atmosphere with our Wooden huts or prefer the glamping spirit of our premium Cosyflower cabins and our spacious Sweetflower cabins with sheets, towels and dishwasher included from 309€ per week thanks to our special offers for couples. Escape thanks to our original and comfortable rentals for your camping vacations in La Flotte en Ré.
Glamping rental on the Ile de Ré
Alone or in pairs, with friends or family, you will find at Bel Air campsite theatypical accommodation ideal among our 95 locations for your camping vacations on the Ile de Ré. Enjoy your family vacation with our rental sites and our accommodations designed for 4 to 6 people. Whatever your budget, you are sure to find your ideal accommodation at Bel Air.
With 2 or 3 bedrooms, our rentals are ideal for families looking for a change of scenery in La Flotte en Ré. You will appreciate the large covered terraces of our glamping accommodations to enjoy good meals in the shade in front of the majestic pines of the campsite and spend convivial moments with your family.

You stay in our campsite with swimming pool in La Flotte-en-Ré at more than 6 people ? No problem, we have the perfect solution for your group ! When you make your reservation, leave us a comment or contact us by email or by phone to specify the composition of your group. Thus, our teams will do their utmost to find you accommodations side by side with your loved ones and to offer you the most successful vacations on the Ile de Ré.
Campsite locations and promotions