Rent a pitch on the Ile de Ré
Package Confort+ (1 tent, caravan or motorhome / 1 car / electricity 10A)
Pitch Premium Freecamp Originale + electricity 10A
Pitch Premium Freecamp Guinguette + electricity 10A
Comfort Package (1 tent, caravan/ 1 car / electricity 10A)
Our sites with electricity in La Flotte-en-Ré
With over 200 pine trees distributed in the 4 hectares of our camping, we propose you 110 bare sites in addition to our accommodations in rental on the Ile de Ré for your vacation in the heart of nature. Take advantage of the pleasant and exotic setting of our caravanning campground.
Accompanied by your motor home, caravan or tent, opt for a caravanning trip in a bare pitch with electricity in the shade or in the sun. If you are visiting the Ile de Ré, choose our ideally located campsite, a few meters from the shops and the city center and 10 minutes by car from Saint-Martin. You will find in our campsite with rental sites all the services adapted to your needs during your caravanning stay.
Select a location in the Comfort or Comfort range + depending on the size. Stay one week or more in our campsite on the Ile de Ré and benefit from our promotions. In the off season, we offer you thespecial offer 7=6, allowing you to save one night. Experience camping in an authentic way thanks to our numerous sunny, semi-shaded or shaded bare pitches. It's up to you to choose your preference and communicate it when you make your reservation by phone or e-mail.
A word from Camille Virgino, campsite manager

Your comfort is of utmost importance to us, that's why we offer you bare pitches and our little novelty, the Freecamp. The latter has private facilities such as kitchen and sanitary facilities.
Choose the ideal accommodation that fits your budget by coming with your own tent, caravan or camper.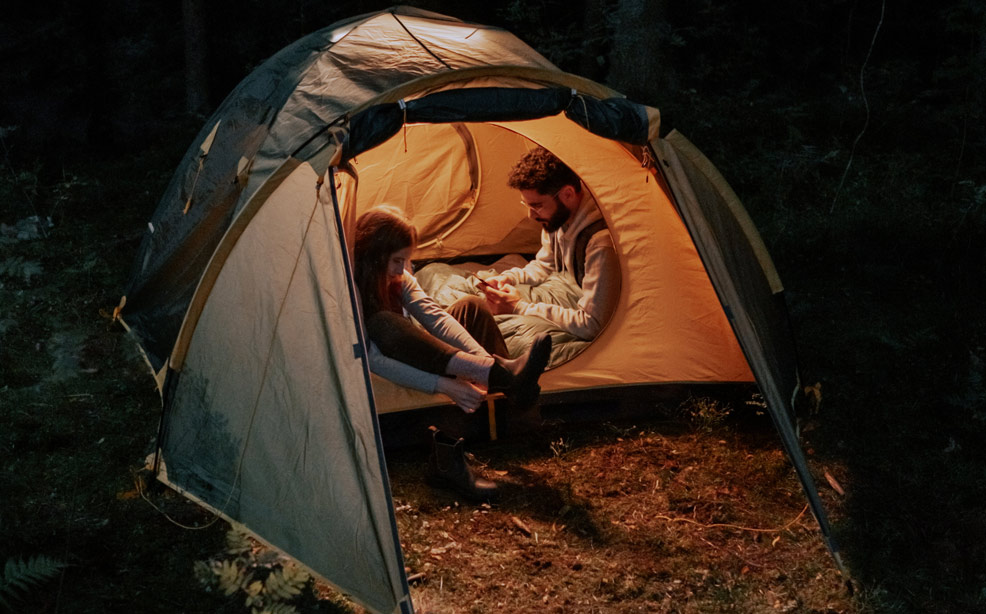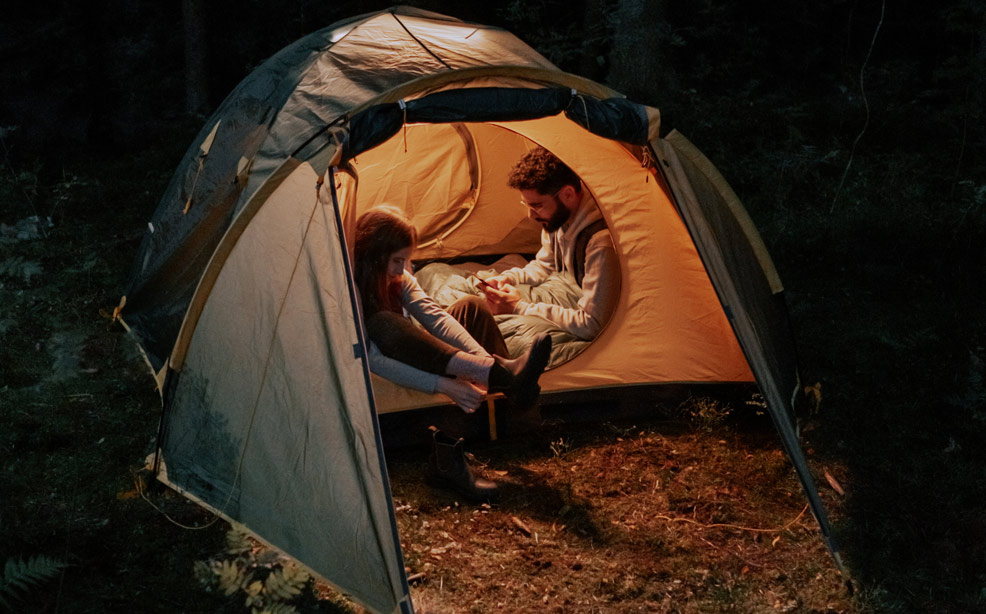 The Freecamp is really very practical, having a private kitchen was very appreciable. During our stay, we could dine on our site in all peace.
David
Rent a pitch with private equipment in La Flotte-en-Ré
Experience a premium stay by renting a bare site with our new concept : electrified sites equipped with a Freecamp. You will enjoy a comfort optimal thanks to our cabin with a closed part with a large shower, a private sanitary. You will also find an outdoor kitchen area with a sink, mini fridge, storage space and cooking plates. Without forgetting the covered outdoor dining room to enjoy family meals for up to 6 people.
Opt for this comfortable package and enjoy the many advantages : You no longer have to queue at the showers of the sanitary block, you have a private and sheltered equipment with sanitary. Drinking water, electric connection complete the services of this exceptional and 100% private location. Appreciable in the current context, we recommend this new package to make the most of your vacation on a bare site in complete sanitary safety !
Our services for locations
With its 3 toilets judiciously distributed in our campsite le Bel Air, you will never be far from a watering place and conveniences. You will find all the necessary facilities for your vacations in a bare pitch in a caravan park: individual and family showers, toilets with toilet paper, washing up bins, nursery area. There are showers and toilets for people with reduced mobility.
You wish to leave lightly for your vacations in a bare pitch in a 4 star campsite? Opt for our services specially designed for our campers. Take advantage of our Ready to Camp" accommodations and live a stay in the canvas of equipped traditional tent with garden furniture and chairs, refrigerator, electricity, mattresses and pillows. For barbecue lovers, treat yourself to delicious meals with our gas planchas.
Travel light and opt for the camper's trunk designed for 6 persons : kitchen utensils, frying pan, saucepan, glasses, cups, bowls, plates and cutlery.
Rentals and promotions of the campsite